Click here to go to the Amazon page of this book.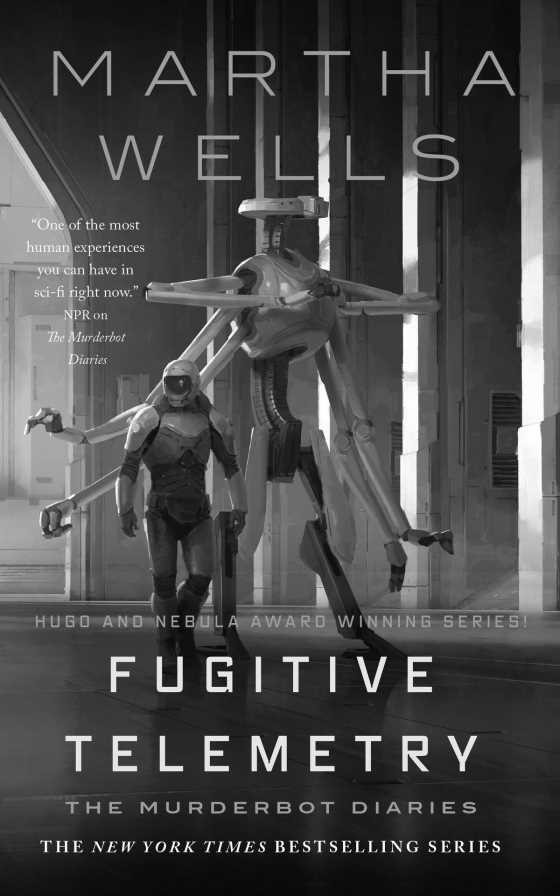 Although Fugitive Telemetry is tagged as book 6 and Network Effect is tagged as book 5, it seems to me that Fugitive Telemetry is in the time line before Network Effect. If i read this series again, i would read Fugitive Telemetry before Network Effect.
As to the story:
Murderbot finds himself still on Preservation Station with Dr. Mensah, waiting for the inevitable visit from GrayCris agents when he ends up getting involved in a murder investigation. Dr. Mensah thinks it would do him some good to work with station security and port authority agents, and so Murderbot decides to help.
This is one of those, no-one-trusts-the-AI-murder-machine, stories, with murderbot having to become a more public person now that it is going to be hanging around with Dr. Mensah doing her security. But how can Murderbot help in the investigation if it's not allowed access to any non-public systems and no one else on the investigation trusts it?
All in all, it's really good but, like i mention, the timeline is a bit screwy and the flow between books could be better managed as it was in the earlier books where it was clear that where we started one book where we left off the previous book.