Click here to go to the Amazon page of this book.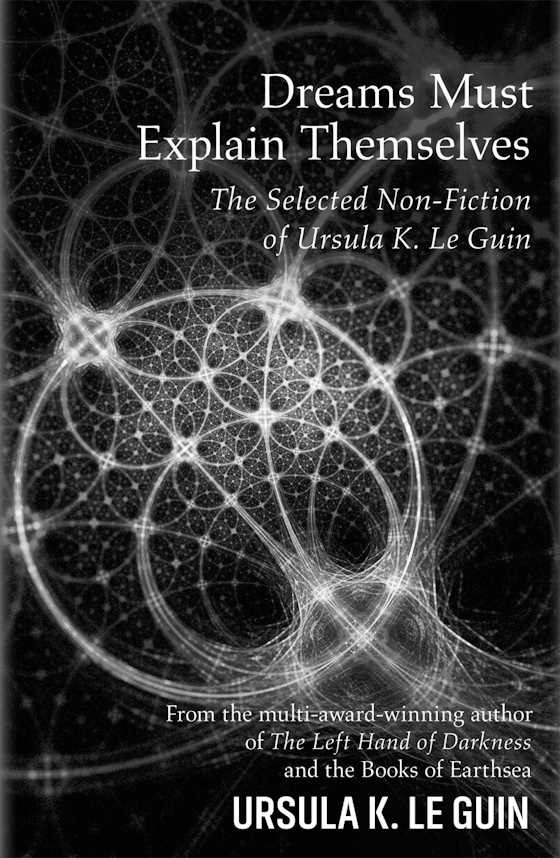 National Book Award Acceptance Speech
Dreams Must Explain Themselves
A Citizen of Mondath
From Elfland to Poughkeepsie
Why Are Americans Afraid of Dragons?
Is Gender Necessary? Redux
Introduction to The Left Hand of Darkness
The Space Crone
Introduction to The Word for World is Forest
Close Encounters, Star Wars, and the Tertium Quid
Shikasta by Doris Lessing
It was a Dark and Stormy Night: Or, Why Are We Huddling about the Campfire?
The Marriages Between Zones Three, Four and Five by Doris Lessing
Some Thoughts on Narrative
Italian Folktales by Italo Calvino
World-Making
The Princess
Facing It
A Non-Euclidean View of California as a Cold Place to Be
A Left-Handed Commencement Address
The Sentimental Agents by Doris Lessing
Whose Lathe?
Theodora
Science Fiction and the Future
Prospects for Women in Writing
Bryn Mawr Commencement Address
Heroes
The Carrier Bag Theory of Fiction
The Fisherwoman's Daughter
Things Not Actually Present: On The Book of Fantasy and J. L. Borges
Prides: An Essay on Writing Workshops
Indian Uncles by Ursula Kroeber Le Guin
The Writer On, and At, Her Work
Dogs, Cats, and Dancers: Thoughts about Beauty
Introducing Myself
Off the Page: Loud Cows, a Talk and a Poem about Reading Aloud
Reading Young, Reading Old: Mark Twain's Diaries of Adam and Eve
All Happy Families
The Operating Instructions
The Question I get Asked Most Often
Rhythmic Pattern in The Lord of the Rings
A Matter of Trust
On the Frontier
Old Body, Not Writing
The Critics, the Monsters, and the Fantasists
Collectors, Rhymesters, and Drummers
About Feet
The Writer and the Character
Cheek by Jowl: Animals in Children's Literature
Why Kids Want Fantasy, or, Be Careful What You Eat
National Book Award Medal for Distinguished Contribution to American Letters Acceptance Speech

~~~~~~~~